What Are Composite Doors Made Of?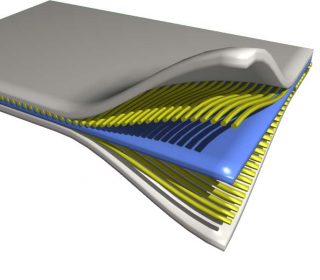 A composite door is made up from a variety of materials, including PVC, wood, insulating foam and GRP (glass reinforced plastic). The combination of materials result in a door that is very strong and secure.
As aesthetically pleasing as a tradition solid timber door but using modern, low maintenance materials.
Unlike GRP, timber core composite doors have ABS (Acrylonitrile Butadiene Styrene) skins which interestingly is the same material used to make Lego.
The ABS provides a robust thermo-plastic door skin, making them incredibly durable. The added bonus with this composite door skin is that it's 'through colour' so scratching is minimised and there'll be no need to touch up or repaint.
Timber core composite doors are thicker than the previous types at 48mm, the core comes from sustainable forests and is easily recycled.
Benefits of a Composite Door
Take a look to view more information on What Are The Benefits Of Composite Doors?
Get An Instant Online Composite Door Quote
---
Back to news