Choosing your Perfect Conservatory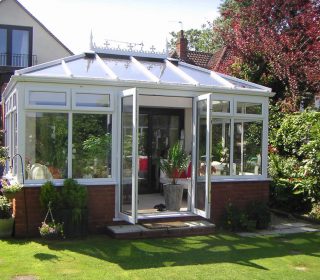 When you have made the decision that you want a conservatory for your home, there are a few more things to think about when it comes to picking the right conservatory. In this article we have put together some pointers to help you choose the perfect conservatory for your home.
Firstly, make sure you always buy from a reputable conservatory company, there are loads of great conservatory companies out there but there are some that are not so good as well. Ask friends and neighbours who they recommend, ask to see examples of work from the conservatory company, and testimonials or reviews too. This way you know you're getting the best company to install your conservatory.
Secondly, think about the conservatory and how you intend to use it. Will it be a space for 'real' and regular living, will it be a space used for special occasions or when you are entertaining guests or will you use your conservatory as a clean open space allowing your home to smoothly connect with the outside space? Based on what you want from your conservatory will help ensure you get the right conservatory space.
Thirdly, have a think about the type of material that is right for your project, your budget and your lifestyle as well as the lifestyle of your family. Think about how much time and money you have available for the project, do you have the time to maintain a hardwood conservatory or maybe you would need an aluminium roofing system to meet any structural requirements?
Finally think about how the conservatory will work with the outside spaces and the rest of your home, based on these decisions you will be able to think about how you will connect your home and garden with the conservatory, choosing between bi-folding doors, inline sliding patio doors or French doors.
There is a lot to think about when choosing the perfect conservatory for your property and we can help you make all those important decisions. Simply contact us today to arrange a free home visit, call 0800 50 50 70
Back to news