Ideal Home Show Window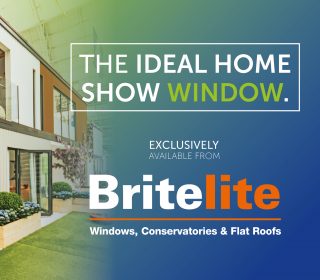 The Ideal Home Show Window offering the latest security and ultimate protection is to be launched at this year's Ideal Home Show. When you want to enjoy the comfort of your home, it's the little things that make all the difference. You want peace and quiet when it's time to relax, and you want the peace of mind that your family is safe and secure.
It's thanks to the Ideal Home Show and Britelite who has decades of experience in the industry to create a double glazed window with a difference. By working with leaders in window and glass technology, they've produced a window that offers the ultimate protection and comfort for you and your home.
The laminated glass is designed to meet demanding safety legislation, giving you complete peace of mind that your home is always secure. The frame and sash are made from an innovative 5-chamber extrusion which, complete with Yale locking system, meets the exacting standards of Secured by Design — the official police security initiative dedicated to securing your home.
Ready to Secure Your Home? Simply get in touch with Britelite and they will tell you everything you need to know on 0800 50 50 70.
Back to news